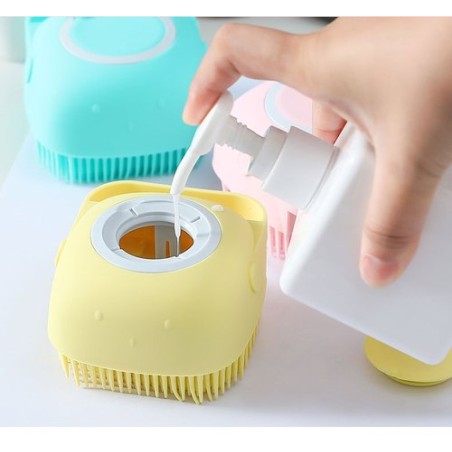  
Body Scrubber Silicone Brush
📌 Fill with liquid soap and enjoy hand wash or body bath or gentle massage.
📌 Its very soft and gentle on skin.
📌 Plastic scrubbers irritates your skin, but this soft silicone brush will not only clean, it will also give you soft and gentle feeling.
📌 Useful for Men, Women and Children love it.
📌 Soft silicone bristles cleans and massage the body and promote blood circulation.
📌 It is made of Eco friendly, non-toxic and durable Food-Grade silicone.
📌 Non-slip texture and anti-skid.
📌 COLOR NOTE: Color will be sent random as per availability.
📌 Size: 8 x 7.5 x 5 cm approx.
Customers who bought this product also bought: