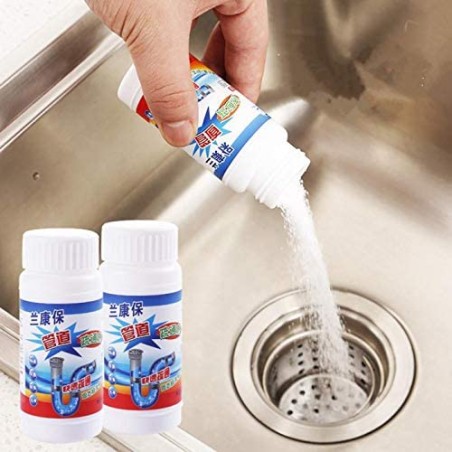  
Powerful Sink & Drain Blockage Cleaner Powder
📌Now keep your sinks, wash basins and drainage clean and blockage free.
📌Easy to use, no need of plumber. Instructions provided with product.
📌Drain Cleaner & Clog Remover, Automatic Toilet Blockage Cleaner, Sink Drain Cleaner
📌Powerful Sink and Drain Cleaner Chemical Powder Agent for Kitchen Toilet Pipe Dredging
📌Wide Applications: kitchen water pipes, toilets, bathrooms, floor drains, oil clogging, sewage immersed pipes, and other drainage pipes.
📌Wonderful Powder Cleaning Tool Set! It will take time to work: Dissolves grease, hair, oils, soap scum and paper products easily.
📌Sink and Drain Cleaner is made of a non-corrosive formula that's safe on septic systems.It won't harm your drains, pipes or septic system.
Customers who bought this product also bought: