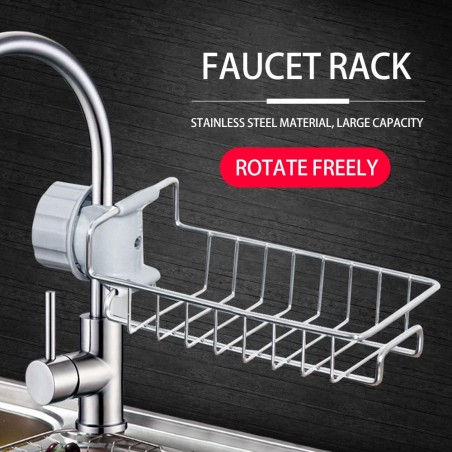  
Snap-On Faucet Rack
* Snap-on Drain Rack for Soap, Sponges, Dish Sponge
* Made up of Stainless Steel.
* Create extra space beneath your faucet, Sink
* Ideal for holding sponge, soap, brush, towel, handy when washing dishes.
* Open and hollow bottom design allows water to drain fast, preventing bacterial growth.
* Easy to install, No need of plumber.
* Size: 17 cm x 10 cm  x 4 cm approx.