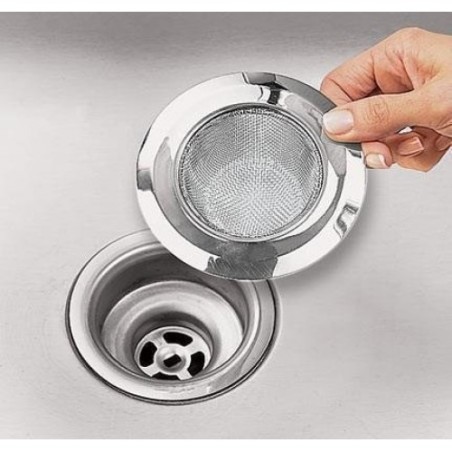  
Sink Jaali Kitchen- Stainless Steel Sink Strainer- Drain Protector
📌 Made In India
📌 Protect your sinks from getting clogged and choked.
📌 It protects small food and other particles from entering the drain and thus helps in protecting from clogged and choked drains.
📌 It Is Made Of Pure Stainless Steel & Rust It Is Free
📌 Drain Strainer Covers Your Sink Hole Well Thus Traps All Food - Hair - Dirt In The Drain Net Basket & Prevents Clogging Of Pipe. Only Clean Filtered Water Flows In Pipe Without Any Dirt.
Customers who bought this product also bought: