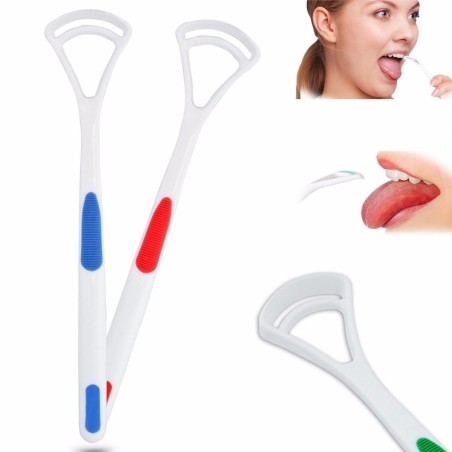  
Tongue Cleaner -2 Piece Pack
Do you know that 85% of bad breath is derived from your tongue?

Good item to clean your tongue, give healthy and clean breath to you.
Not only remove bad breath but also food remnants, cigarettes tartar etc.

How to Use it:

1.Remove tongue fur by cleaning your tongue two to three times from inside to outside before and after you brush your teeth.
2.Rinse your mouth with water or oral cleaning liquid
3.Refreshing when you use at least once a day.

Package Contents:
2 pcs Tongue Cleaner.