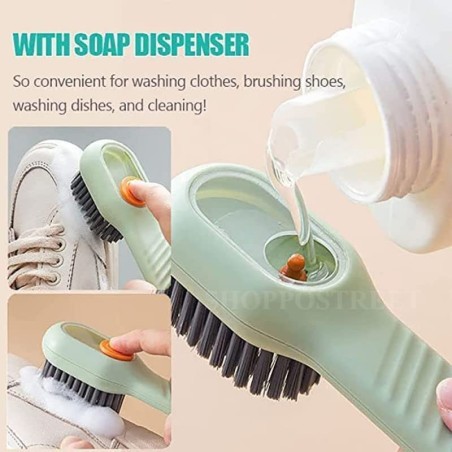  
Automatic Liquid Dispensing Cleaning Brush
📌Reliable Material: The handle of the cleaning brush is made of high-quality pp material, which is durable and suitable for long-term use.
📌These shoe brushes for cleaning are suitable for many places, you can use the scrub brush with soap dispenser to clean clothes, shoes, kitchen utensils, walls, floors, tables, sinks, etc.
📌Press To Dispense Liquid Design:One button press to dispense liquid, the brush head can store a certain capacity of laundry detergent inside, cover the lid and press the button behind the laundry detergent can flow out automatically, press to stop the laundry detergent will not flow out. The amount of laundry detergent is controlled to avoid waste and the problem of not finding the detergent.