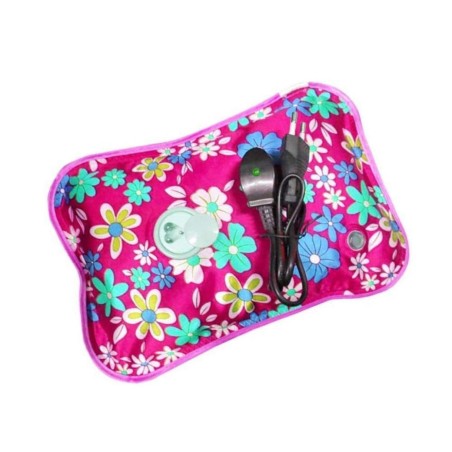  
Prefilled Chargeable Hot Water Bag for Pain Relief
Now forget those bulky and trouble some hot water bags or other electrical bags.

NOW NO NEED TO HEAT THE WATER AND FILL THE BAG WHEN HAVING BACK PAIN, MUSCULAR PAIN JUST PUT THE PLUG IN THE SOCKET AND YOUR BAG OF HOT WATER IS READY FOR YOU.

📌 This warmer is a new-style hot water bag which is made of special material, It can keep warm and make you feel very soft, comfortable and convenient.
📌 It can ease pains such as arthritic, toothache, arthritis, headache, back and neck pain, sinusitis etc.
📌 Just charge it for 8 - 10 minutes and it will remain warm and can be used for 1 - 2 hours.
📌 LED Light indicator: There is a red led light on the charging cord.  When you plug in the charging wire, the red light will glow, than when the unit is charged ( fully warm), the light will go Off.