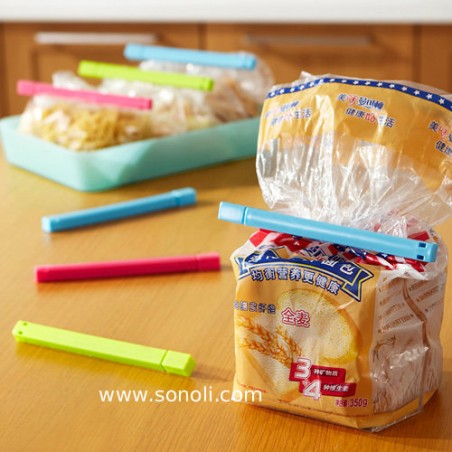  
Food Bag Clips-18 pcs Pack
📌 The sealing clip is great for keeping left-over completely sealed, or for sealing food packs, cereal pack, bread packets etc.
📌 Foods, Snacks, Breads etc kept in packets and sealed with these clips remains dust free, ants free, smell free and fresh for longer.
📌 Also keep the food hygienically and it is convenient to use.
📌 Great Looking Design, Durable and Useful
📌 Seal Bag Clip is suitable for clipping different kinds of plastic bags, milk powder bags, food bags, paper bags and so on.
📌 Food Bag Clamp is made of polypropylene plastic
📌 Very Useful, Reusable and Easy to Use.
📌 A must Item for every home.
📌 Suitable for Every one
📌 Size: 6 cms, 8 cms, 11 cms approx (6 pieces each)
📌 1 Set Contains 18 pcs of different colors of above sizes.
Customers who bought this product also bought: