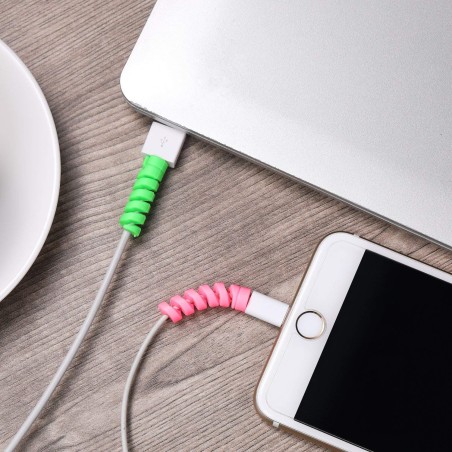  
Cable Protectors for USB Charger Cable -20 Pieces
All cables and wires deform and break at the edges, after few months of usage.  Our cable protectors protects all your cables and wires.

📌 Protect cables: the cable protector was designed with highly flexible silicone, which can be applied as phone charger saver and charger protector to completely protect cables for all devices such as cell phones, computers, laptops, mouse cable, etc.
📌 Protection effect: these cable saver protectors can protect wires and power cords from dirt, frays, tangles and knots; Reduce the risk of fraying and breaking
📌 Prolong life of cables: the charger cable saver will help to prolong the life of your cable even the cable has been damaged
📌All Mixed colors will be sent. Colors may vary.