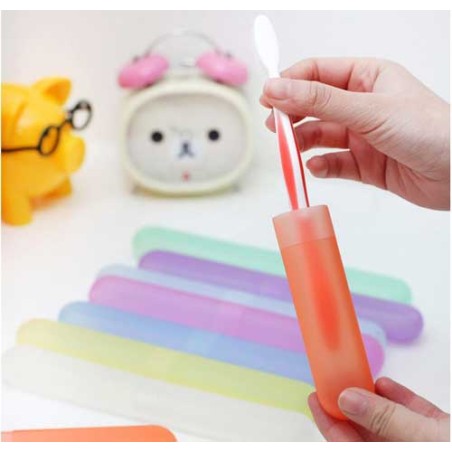  
Toothbrush Covers- 4 pcs Pack
📌 Now, Keep your toothbrushes Clean and Safe.
📌 Each head with a Air hole, prevent bacterial growth.
📌 Easy to carry.
📌 Great for traveling.
📌 Material: food-grade Security environmental protection Plastic.
📌 Size: 20cm x 3.1cm x 2.1cm
📌 Attractive and Eye caching colors.
📌 Can also be used to keep other stuff like pencils, pens etc.
Package Contents:
4 Pcs Toothbrush Covers of Different Colors
Customers who bought this product also bought: